General
The year of the Sheep shall make sure that you stay connected with friends and family all through the year. But be sure that you stick to the right people in life. You need to learn to prune your relationships then and there, You would feel your home to be a much safer place for now.
This is an apt period to indulge yourself in some self-interest or hobby that shall keep you busy during the dull periods of your life. This is not a good period for going on long travels. Instead you are advised to stay close to family and sort their differences and tend to their needs.
Love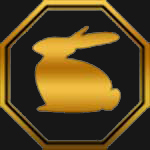 This year of the Sheep holds challenges for you in the love field. Strong bonds get stronger and the weak links get rid off you easily without much pains and gains. Your emotions shall be a major hindrance in this area. This is a period for you to handle love or marriage relationships with double caution.
Career
For Rabbit personalities, the year of the Sheep, predicts some challenges in the career field. You would be checked for your confidence level in times of disaster. Be cautious in all your career moves. Face problems head on and do not duck in to pressure. Do not be satisfied with things at hand, instead toil towards the unreachable crown in your career field.
Finance
This year, your finances might go out of tune. There would be unwanted expenditure on the cards as also low income flow. Hence you need to take major decisions that keep you going in the financial field. Avoid making impulsive decisions and make clever frugal planning that keep you above the danger level for the year.
Health
During this year of the Sheep, the Rabbit natives shall give in for depression, worries and anxieties that would take a good toll on their general health. Get some people to talk out your mind. Chart a better health plan and stick to it come what may. Your mental and physical health need greater concentration and commitment for the year.