Career
Career opportunities would have mixed response for monkey personalities in the year 2014. They should put in all their efforts though it would seem that there is no light at the end of the tunnel. Hard work combined with diligence shall give good dividends.
They are advised to stay focussed and to channel all their energies towards their goal.
Love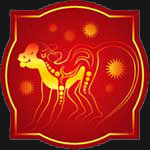 Love life would be generally happy for the year ahead for monkey natives. Those staying single would settle down in good relations provided they learn lessons the tough way. Those already in marriage need better communication for the going to be smooth. Monkey natives should understand that nobody is perfect in a relationship. Happy tidings await them around the end of the year.
Finance
Monkey people would have a better financial year in 2014 provided they do not overdo with their finances. They should not be attracted by false projects and risky ventures. Should be satisfied with what they have and what they get in life for this time period. Care should be taken to put some money aside as saving. Now is not the time for large scale investments and purchases.
Health
Monkey people shall have mixed health impacts for the year ahead. They should avoid taking medicines that are supplied over the counter and should contact a medical personnel. They are prone to minor infections through the year though major health impacts are ruled out for the year ahead.