General
For the year of the Sheep, Dragon natives shall make good inroads into friendship. Be sure of choosing your friends as they ought to be with you through thick and thin. Take time to do the simple things you enjoy in life. This year shall help you to flourish in your hobbies.
This would give great peace of mind in life. Do spend enough time and money for your own self. It can be an adventurous trip out or hanging onto your couch with your favorite book. Finding ways to relax and rejuvenate would be the key to your survival for this year.
Love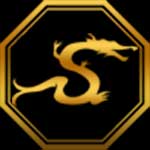 The year of the Sheep would be a very emotional year for Dragon personalities. Relationships, particularly in the love area shall get a new meaning in life. If already in a relationship, the year shall see you better in your commitment. If single, then this is the ideal period to locate your ideal other–half.
Career
During this year of the Sheep, your sensitivity shall play a major role in your career field. Do not feel let down if your hard work doesn't get appreciated. But do not lose your cool, instead focus on the task at head. At the end of the year you shall have the crown waiting for you by means of a promotion or an increased pay package.
Finance
During this year of the Sheep, dragon personalities out there shall see their financials fluctuating to a greater degree. There would be alternate periods of inflow and outflow. Spend and save wisely and be prepared for any untoward expenditure and financial hardships.
Health
Being an emotional character stress and strain shall take a heavy toll on you for this year. Dedicate enough time to pamper yourself both materialistically and spiritually. Your physical and mental health needs to be given greater care through the course of this year.