General
In this year of the Sheep, people born under the Chinese animal sign of Dog would be happy with their relationships. Friends and family would be a blessing for you in disguise. But you would experience a sense of insecurity at times. Be bold, talk out your mind and discuss things in the open.
Keeping things to your heart shall only worsen situations. Take time to improve some of your long lost hobby skills and ideas. Honing them would be beneficial for you in the long run. You would be meeting new people in life and there would be contacts with eminent people. Do take some time out for an adventure or leisure trip to soothe your tired nerves.
Love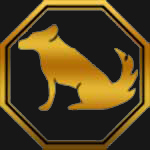 In this year of the Sheep, teamwork pays in your love field. Get to your partner for solace when in trouble. Be co-operative with partner in their romantic moves. This is a period when your relationships and bonds get stronger by the day. View your love relationship from a whole new perspective. Single ones should be content with ongoing relationships and any sort of commitment should be postponed for future favorable dates.
Career
Teamwork shall pay you well in this year of the Sheep in the career field. New ventures or projects shall take roots now and you would be able to reap the benefits around the end of the year. There would be more opportunities to showcase your talents to your higher-ups in the professional field. Those in business shall see their work grow by leaps and bounds.
Finance
In this year of the Sheep your finances would be average and much satisfactory. But do not expect a windfall. There would be some resentment in your relationships owing to financial deals. Hence maintain caution when you deal money with friends. Not a good time for speculative ventures as well.
Health
Since the year of the sheep will be a troublesome year for horses, they will suffer from physical and mental health problems. Take care of your health. Go for some meditation and alternative medicine treatments to stay in your healthy pink.