Technical writing involves all about explaining difficult to comprehend concepts and procedures in a very simple and easy, which is in plain and easily understandable language. But at the same instance the job of a technical writer is not an easy one, as it requires lots of mind and time goes with lot of research work in it. It is has been regarded as both art and science as it involves both writing and a systematic technique of doing technical writing. So an individual with technical background as well as a mass communication or an English literature graduate may be a latest participant in the field of technical writing.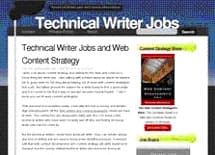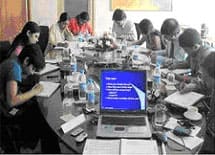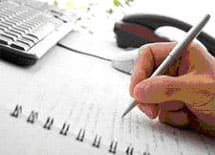 The work includes Writing training manuals, user manuals, online help files, brochures etc. is not a new activity but their classification under the term "Technical Writing" is relatively new happening across the globe. The scene for technical writing as a career is continuously growing with pay checks at par with other prevalent career options like IT and Management .
Presently the technical writing picture is not very bright and rosy. Until 1990's the field of technical writing did not exist. Now it has become an Almost a decade old, technical writing very rarely have many professionals associated with it, but it is slowly gaining momentum.
With the continuing trend technical writing will get the boost the profession requires. Corporate should come forward to employ and also give training to raw technical writers.
Eligibility : Click here for more information
Institutes : Some of the prominent institutions offering courses in Technical Writing can be had from the following links.. Click here for more information