Advertising spending has increased dramatically in recent years where they contribute a lot for the economical growth of a country. Advertising is a process, not a medium in its own right, although it uses different media forms to communicate. Advertising, in its simplest form, is the way in which the vendor or manufacturer of a product communicates with consumers via a medium, or many different media. It has become a prominent feature of modern economic life. Consumers encounter advertising messages as they watch TV, read magazines, listen to the radio, surf the internet, or simply walk down the street.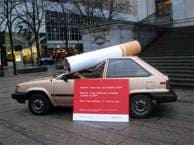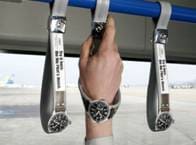 Advertising is one of the aspects of mass communication. It has also become a service industry where they build brands through effective communication. Advertising forms the basis of marketing where they create demand, promote marketing system and boost economic growth. It has become an essential element of the corporate world and hence the companies allot a considerable amount of revenues as their advertising budget. Thus the key reasons for advertising are
• Increasing the sales of the product/service.
• Creating and maintaining a brand identity or brand image.
• Communicating a change in the existing product line.
• Introduction of a new product or service.
• Mega serial.
DIFFERENT TYPES OF MEDIAS
Print Advertising
The print media have always been a popular advertising medium. Apart from advertising via newspapers or magazines, the print media also uses brochures and fliers for advertising.
Outdoor Advertising
Outdoor advertising are generally done on billboards, kiosks, and also conduct several events and tradeshows organized by the company. At present organizing several events or sponsoring them makes an excellent advertising opportunity.
Broadcast advertising
This is a very powerful advertising medium which involves television, radio or the Internet. There is a set back in radio after the entry of television but still it remains to be the choice of small-scale advertisers.
Covert Advertising
Covert advertising is a unique kind of advertising in which a product or a particular brand is incorporated subtly in some entertainment and media channels like movies, television shows or even sports.
Surrogate Advertising
Surrogate advertising is advertising a particular product like cigarettes or alchoal banned by law. In such case the companies introduce several other products that might have the same brand name and indirectly remind people of the band items to be advertised.
Public Service Advertising
Public service advertising is a technique that makes use of advertising as an effective communication medium to convey socially relevant messaged about important matters and social welfare causes like AIDS, energy conservation, political integrity, deforestation, illiteracy, poverty and so on.
Celebrity Advertising
The television and print media .use's celebrities in signing up for advertising campaigns.
CAREER
Advertising plays a significant role in today's highly competitive world where the job outlook for advertising, marketing, promotions, and public relations managers is expected to be good. A career in advertisement is quite glamorous and at the same time challenging with more agencies opening up every day. Today, new areas are emerging within advertising like
• Event management which involves marketing of the events.
• Image management projects particular profile of an individual or an organization.
• Internet marketing advertises through net which caters to a selected group of audience
Advertising include openings in private advertising agencies; advertising department in private or public sector companies; in advertising sections of newspapers, journals, magazines; commercial section of radio or television; market research organizations etc. One can also do freelancing. The job in this field is categorized into two, executive and creative.
• Executive field include Client Servicing, Market Research and Media Research.
• Creative field consist of copywriters, scriptwriters, visualizers, photographers and typographers.
FAMOUS PERSONALITIES
DAVID OGILVY
who died in 1999 at the age of 88 was the most famous advertising man in the world. He took the concept of brand image from the academic world and injected it into the lexicon of advertising. In 1955 he told the 4A's the American Association of Advertising Agencies: "Every advertisement should be thought of as a contribution to the complex symbol which is the brand image." He taught the concept of quality. Quality expressed in visual taste and literate copy, and expressed in the credo: "Always give your product a first-class ticket through life." He changed the economics of advertising in being the first to work for fees instead of media commissions.
He was the first consumerist, and preached: "The consumer is not a moron, she is your wife. Never write an advertisement you would not want your own family to read. You would not tell lies to your wife. Don't tell them to mine." He was one of the chief architects of a new kind of international advertising agency and one of the first to see the benefits of global brands. He built a major agency in his name and institutionalized its values so deeply that, unlike most others created by a charismatic founder, it prospered after his retirement, survived a hostile takeover, and is still one of the most respected agencies today.
David Ogilvy was an outsized personality who left a mark.
• He contributed several brilliant campaigns to the business plus a lot more.
• He popularized the concept of brand image.
• He created an agency that still stands, with his name on it.
• He wrote a best-selling book that made the business attractive and made him famous.
• He trumpeted the virtues of research, global brands, direct marketing and advertising that sell.
• He embodied values of professionalism, civilization, and good taste.
WILLIAM BERNBACH
As a founder of DDB (Doyle Dane Bernbach) ushered in the creative renaissance in advertising. He ignited a creative revolution in the field of advertising by the sheer act of founding an agency that grew solely on the power of creativity. DDB thrived on Bernbach's ideology, "I've got a great gimmick .Let's tell the truth" Telling the truth again was a means to create the desired impact in the audience; by breaking the clutter of sweet lies that littered the advertising landscape.To do this Bernbach first enlisted the client's cooperation in breaking rules. He realized the importance of working with clients who believed in saying something different in order to make the audience feel something different. Bernbach said "...appeals to logic fail because the brain is not an instrument of logic at all. It is an organ of survival, like fangs and claws." To create this kind of advertising based on impact, Bernbach chose talents that came from unconventional places.
HOROSCOPE - CAREER FOR ZODIAC SIGNS
The career in advertisement thus being very exciting for many but only a few sun signs are in favour of this career and now, let you check them out.

Taurus

Gemini

Virgo
Eligibility : Click here for more information
Institutes : Some of the prominent institutions offering courses in advertising can be had from the following links.. Click here for more information