Go on a vacation or a picnic with your friends as the longest day of the year shall give you a break from your hectic pace in life. Pack it with adventurous works. This new season tells you that you can do things that you thought that you can never even attempt to do. Enjoy the blessings showered on you and try to appreciate nature.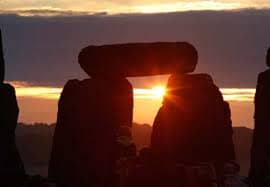 Taurus
Why don't you take a short break from the rigors of your work and venture into some water-based outings. Try to connect with the Earth, your natural element. Nature shall help you to enjoy life to its fullest. Arrange a garden party for your friends. Enjoy the relationships that you have in life this summer.
Gemini
Spend quality time with your loved ones this summer, Gemini. Feeling bored about the monotony of life. Try for a change in your personal and professional life. Do not while away your time gossiping around. Instead why don't you try something constructive. Stop being pessimistic with life and show the world what you really got inside yourself.
Cancer
With the Sun in your area you shall be getting all the attention and limelight for this season. Come out of your shell and let the world know your creativity. There would be a new level of optimism in your life. Your sensitivity would be a great boon for you in this season. Let your feet take you to where your mind draws you...
Leo
This is a time when you need to cope with some solitary environment. Use this period to concentrate and improve your spiritual side. After some emotional bursts now is the time to enjoy your very existence on this planet. Be thankful for what you are today. New opportunities come your way, hence let bygones be bygones and focus on the road ahead...
Virgo
This summer solstice calls you to go out in the open and enjoy life. If you are opting for a change in career then this is the ideal time. Things are bright and clean and hence there would not be much work for you clean-freak. Do not let emotions weight you down. Instead be optimistic and take life in all its grace...
Libra
This season you would not have much time for a break. Instead focus on the work at hand. Of late life would have been hard on you with your balances going haywire. But things are not going to be always the same. Look at your relationships in a new perspective. Something great is on its way, Scorpio. Do get hold of it...
Scorpio
This season you are advised to go on a great holiday. Make sure that you have never visited it before. Then things would be really great for you in this time of the year. Some tropical destinations would be a best bet. Relax and enjoy the Sun, you Scorpio who is known to hate light. A great romantic relation is on its way.....
Sagittarius
This summer solstice shall bring you much financial inflow. Enjoy the luck and fortune which are on the cards for this season. Put worries and anxieties in the backburner and let life take its upward course. This season you would be able to pat your back and appreciate yourself for all the nice things that you have done.
Capricorn
This season shall bring about a new relationship or a new person into your life. It would be a period of magic and miracles in your life. Listen to your inner self and act. An apt period for fun and entertainments. Count your blessings, Cap. This is an apt time to show your real self to those around you...
Aquarius
Much excitement is in store for you during this solstice period. Some new health resolutions can be taken which would be beneficial in the long run. After a monotonous period this is a time for starting new ventures or entering new territory. But do not rush, take tiny baby steps that would be risk-free.
Pisces
This is a period when new thoughts and ideas come streaming in your head. But also a time for fun and enjoyment. Embrace laziness and take a break for some cozy outfit. You would be able to see the world around you in a new beam of light for now. However be sure that only practice makes you perfect and you stick to your new ventures....
Related Links
---
• Pagan festivals associated with solstice and equinox