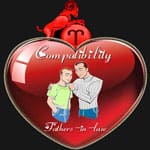 Aries Fathers-in-law Aries fathers-in law want us to be the first in whatever field we are. Try to impress them in any way possible. They look out for adventure and sporting link in us. Dealing with competitiveness would be much appreciated by such fathers. So much of diplomacy is also needed in handling them. Do not raise any objection with them and life would be just fun with such fathers-in-law.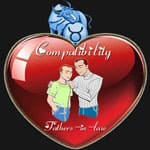 Taurus Fathers-in-law Taurus fathers-in-law are one of the most protective among the zodiac signs. They need to be convinced that you are living safe and secure. They look out for good cooking in their daughters-in -law or for a steady career from a son-in-law. Also they know how to keep a good distance from you and earn your respect. They well appreciate the generation gaps that exist these days. They are not much bent on humor, hence do not resort to this at any cost if you ought to get into their good books.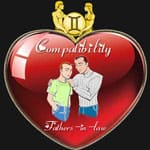 Gemini Fathers-in-law Gemini fathers-in-law seem to be very cool and comfortable with their constant chatter. However beware, they would be scanning your moves and words to assess your behavior. He is more curious than all the other dads in the zodiac. If you want to win him over, do that by your wits. Look out for his likes and dislikes to know him better. Also do note that he would not have any sympathy or soft corner for you.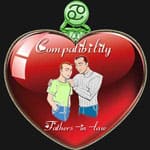 Cancer Fathers-in-law Cancer fathers-in-law are one of the most affectionate among the zodiac signs. But then they are more bent on the happiness and well-being of their children. They make sure that you are a loving companion for their wards. They look out for constant appreciation of their children by your part. They are highly emotional and sensitive and this need to be handled with care. They also get hurt easily by words.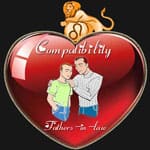 Leo Fathers-in-law Leo fathers-in-law are one of the most valuable relationship one can have in life. They are worthy hands that come handy when you are in trouble. They have a noble demeanor and are rare to find. They are a bit showy and they make sure that you do not overtake them in hogging the limelight. They can however be brought down by a steady dose of compliments. Stay away from using offensive language from them and also try to lose a game with them if you need to win them over!!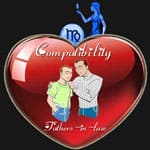 Virgo Fathers-in-law Handling a Virgo father-in-law would be a bit tough. This is because he wants your full resume and your medical file before giving his children over to you. They always want the perfect partner for their children. Mae sure that you look creative and constructive in front of him as they hate dumb asses. They hate their -in-laws idling over with time and resources. They are also not fond of showy stuff and are modest in their approach.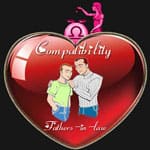 Libra Fathers-in-law Libra fathers-in-law are very loving and affectionate and they want their children to live in a very calm and peaceful environment. They hate a friction-based life for their wards. Create a harmonious relationship with your partner if you ought to get into the good books of your Libra father-in-law. Make sure that you seem to be the made-for-each-other couple in front of him. Else you are in trouble. Though he would accept challenges and troubles it would take time for him to digest the fact that his child is not in the right hands if you are one.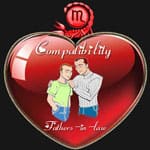 Scorpio Fathers-in-law A Scorpio father-in-law is a tough guy. He would investigate anything thoroughly before he ventures out into giving the hands of his son or daughter to you. He always wants his children including you to be the envy of any social gathering. He loves his in-laws to be intelligent, dynamic and dedicated to work. To earn his goodwill, keep admiring his achievements whenever possible.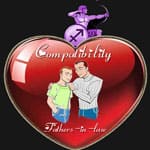 Sagittarius Fathers-in-law A Sagittarius father-in-law has good confidence in his child that he or she would have done the correct thing in life. He likes you to be an open-hearted person with a love for sports and adventure. He hates sympathy as a factor to be liked in his in-laws. He also likes you to be a multi-discipline personality who knows almost any task under the Sun.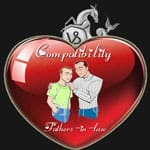 Capricorn Fathers-in-law A Capricorn father-in-law wants the best partner for his child. Hence he might not intend in going the extra mile to have an interview with you too. He want you to be physically fit and mind your language too with him. Also do note that even if he likes you, he might not show it out. He likes you to put in hard work and commitment in life. Sympathy works well with Capricorn fathers-in-law.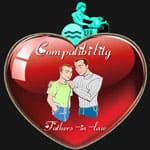 Aquarius Fathers-in-law One need not play the good guy with an Aquarius father-in-law. Because he is not one to be wooed easily. He accepts whoever his child brings in home. He is quite receptive to any kind of personality. He likes only the free spirit in his in-laws. He hates conventional ideas. He wants his in-laws to go in for volunteer works, environment rejuvenation and the like. When you are in for social works, you have already won him over.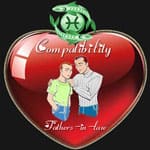 Pisces Fathers-in-law A Pisces father-in-law can be easily taken aback if he finds that his child is made happy by you. He is a benevolent character and likes to see the best in you. if you can improve yourself, better for him. And you can easily win him over by your constant appreciation, because he is one who can fall for compliments in life. He can take as much of this possible. An intensely emotional personality to behold.