People born in the year of Monkey are said to be cheerful, energetic, flexible, wise, charismatic, and have leadership qualities. Their negative traits include being egoistic, arrogant, crafty, restless and snobbish.Monkey natives are usually found to be very skilful. They are quick and intelligent that they often win laurels in studies.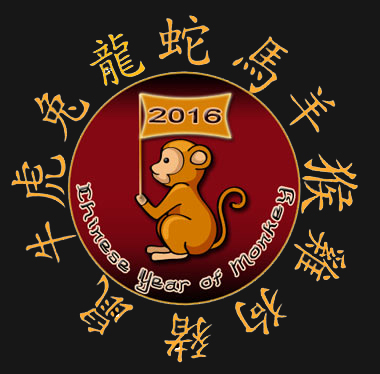 They would be physically active. Natives are usually fortunate in life that
They have all the comforts in life.
But then their quick-tempered nature might hinder their growth in life.
Patience would take them far in life.
Also monkey people should not project too much of them to the public.
They are good in making judgments that their family members and friends
rely on them for thoughtful and considerate advises in life.
Monkey Traits Monkey Celebrities
Different Kinds of Monkey People
Monkey People Born in the Morning:
These natives are polite and are active in their career. But they give much importance to their hobbies and interests. They are not stable and steady in their thoughts. They are social animals but have few true friends in life.
Monkey People Born in the Noon:
Those born in the noon time are very intelligent. They have predictive power, active and are outgoing. They like exploring new avenues. Natives are well-tempered and are independent in life.
Monkey People Born in the Evening:
The Monkey people born in the evening are honest, loyal and charitable. They finish anything they start positively. They are faithful to the task they are given. Natives usually have troublesome young age but their middle and old age would be fruitful.
Ideal Careers for Monkey Natives
Jobs such as professional sportsmen, stockbrokers, lawyer, etc. are ideal ones for them. Besides, jobs like actors, writers, journalists and diplomats could also suit the Monkey people. Also they make good career in the fields of construction, real estate, hardware, household electrical appliances, catering , software, E-commerce, insurance, banking and more.
Relationship with other signs
Those born in the year of the Monkey are attracted by the Rat people. This is because Rat people push the Monkey personalities ahead in their lives. The Dragon people get their inspiration from the Monkey people. Those born under the signs of Rabbit, Sheep, Dog, Horse and Ox improve their competing ability by learning from the Monkey people. The Pig and the Rooster people make good companions with the Monkey. But then there would not be good relations with Snake people. Also the Tiger people would always be at loggerheads with the Monkey people.
Other Monkey Years
Start Date
End Date
Element
02/06/1932
01/25/1933
Yang Water
01/25/1944
02/12/1945
Yang Wood
02/12/1956
01/30/1957
Yang Fire
01/30/1968
02/16/1969
Yang Earth
02/16/1980
02/04/1981
Yang Metal
01/22/2004
02/08/2005
Yang Wood
02/08/2016
01/27/2017
Yang Fire
01/26/2028
02/12/2029
Yang Earth
Compatible Signs for Monkey People
Birth Month of Monkey
Personality of the Monkey
Best Match for Girls
Best Match for Boys
January
Practical and decisive
Sheep
Tiger
February
Optimistic in approach
Rat
Snake
March
Has wide interests
Rat
Sheep
April
Positive in life
Rabbit
Ox
May
Not easily satisfied
Snake
Horse
June
Insensitive to others
Ox
Sheep
July
Eloquent
Horse
Tiger
August
Well mannered
Pig
Tiger
September
Diffident
Rabbit
Horse
October
Energetic and active
Pig
Any
November
Has progressive spirit
Sheep
Sheep
December
Fun–loving
Any sign
Horse
Year 2017 would be the Year of the Rooster
(xin nián kuái lé) Happy Chinese New Year