This industry involves application of Actuarial science which evaluates a risk from mathematical and statistical approach. Risk management, the practice of appraising and controlling risk, has evolved as a discrete field of study and practice. The insurance sector channelises the savings in the economy for long term investments. Insurance is primarily of two kinds: general insurance and life insurance. General insurance encompasses a wide variety of portfolios like automobile, marine, house and fire. This also means a lot of variety in terms of job profile. The thrust of services therefore is not in just selling insurance policies but in fund management and also back office operations like underwriting and issue of policies, settlement of dues etc.This requires a variety of skills. The field of insurance and risk management is well-suited for those who are good listeners, who enjoy people and are comfortable with quantitative analysis of risks.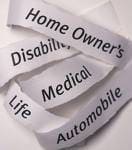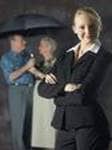 Investing the common man's money to ensure high returns in future and a profit for the insurance company is considered the most important aspect in the insurance business. This role is performed by the actuaries who are considered the life lines of the insurance business. They are experts who predict future financial outcomes of the funds that have been generated and help decide. These predictions are made by using mathematical tools, statistics, investment and operational research. The tariff levied and pricing are also the job description of an actuary. In order to expand into one another's markets, insurance carriers, banks, and securities firms have engaged in numerous mergers, allowing the merging companies access to each other's client base and geographical markets.
Insurance carriers assume the risk associated with annuities and insurance policies and assign premiums to be paid for the policies. In the policy, the carrier states the length and conditions of the agreement, exactly which losses it will provide compensation for, and how much will be awarded. The premium charged for the policy is based primarily on the amount to be awarded in case of loss, as well as the likelihood that the insurance carrier will actually have to pay. In order to be able to compensate policyholders for their losses, insurance companies invest the money they receive in premiums, building up a portfolio of financial assets and income-producing real estate which can then be used to pay off any future claims that may be brought. There are two basic types of insurance carriers: primary and reinsurance. Primary carriers are responsible for the initial underwriting of insurance policies and annuities, while reinsurance carriers assume all or part of the risk associated with the existing insurance policies originally underwritten by other insurance carriers.
As the population ages and wealth grows, the demand for insurance professionals will increase dramatically. Jobs in insurance involve helping individuals and business manage risk to protect themselves from catastrophic losses and to anticipate potential risk problems. Work in this area is not only personally rewarding, but can be financially rewarding as well. You will help clients understand their insurance needs, explain their options to them and hopefully help them purchase appropriate insurance policies. You could work in a variety of areas in insurance including as an underwriter, a sales representative, an asset manager, a customer service rep or an actuary. A theme that is constantly emphasized by insurance professionals is that the industry is ultimately about helping people when they need it the most.
TYPES
Primary insurance carriers offer a variety of insurance policies.
Life insurance provides financial protection to beneficiaries-usually spouses and dependent children-upon the death of the insured.
Disability insurance supplies a preset income to an insured person who is unable to work due to injury or illness, and health insurance pays the expenses resulting from accidents and illness.
An annuity provides a steady income during retirement for the remainder of one's life.
Property-casualty insurance protects against loss or damage to property resulting from hazards such as fire, theft, and natural disasters.
Liability insurance shields policyholders from financial responsibility for injuries to others or for damage to other people's property.
Automobile and Homeowner's insurance, combine both property-casualty and liability coverage. Companies that underwrite this kind of insurance are called property-casualty carriers.
Career
Although employment in the insurance industry is expected to grow slowly, thousands of openings are expected to arise in this large industry to replace workers who leave the industry, retire, or stop working for other reasons. However the existing areas where employment opportunity available are
Actuary - Actuaries use their analytical skills to predict the risk of writing insurance policies on property, businesses and people's lives and health. Actuaries are a crucial part of the insurance process because they use statistical and mathematical analysis to determine the risk of providing coverage. Actuaries can work either within insurance companies or for government, pension planning org anizations or third-party advisors.
Agent and Broker - Agents and brokers advise people and organizations on how to protect things they value by selling customers insurance contracts. This work is highly time-flexible, requires some background in business and is best if you enjoy interacting with people.
Claims Adjuster - Adjusters negotiate insurance claims with people have experienced a loss. The adjuster is responsible for reaching a claim settlement that is fair to all parties.
Service Representatives - Service representatives are the link in the field between agents who sell policies and insurance companies who write the policies. Field representatives must be good listeners and communicators.
Loss Control Specialist - As a loss control specialist your job is to help keep accident and losses to a minimum. You will visit factories, shop floors and businesses to identify potential hazards and help to eliminate them.
Risk Manager - A risk manager is employed by an organization to help identify the risks that it faces and to make recommendations for dealing with these risks.
Underwriter - An underwriter evaluates an applicant's exposure to risk and decides whether an applicant meets an insurer's standards.
Secretaries and administrative assistants perform routine clerical and administrative functions such as drafting correspondence, scheduling appointments, organizing and maintaining paper and electronic files, or providing information to callers.
Bookkeeping, accounting, and auditing clerks handle all financial transactions and recordkeeping for an insurance company. They compute, classify, update, and record numerical data to keep financial records complete and accurate.
Customer service representatives have duties similar to insurance claims and policy processing clerks, except they work directly with customers by processing insurance policy applications, changes, and cancellations over the phone.
Famous personalities
Howard Hunt
A commitment to professionalism and concern for his industry's reputation has earned Howard Hunt the recognition by his colleagues as one of the best in his field. Attention to his clients' needs and fair dealings have become a trade mark for Hunt, according to Charles Potts, RHU CLU, a colleague at Mass Mutual.Hunt began his insurance career in 1963 as an agent for Connecticut Mutual Life specializing in the area of business-related insurance. Much of his work has been in the area of equity products, such as mutual funds, variable annuities and 401(K) programs. Connecticut Mutual was assumed by Mass Mutual in 1996. Hunt has been active in a number of professional organizations including the Oklahoma City Association of Life Underwriters, the Oklahoma City Society of CLU and ChFC. His work with the Oklahoma City Society of CLU and ChFC has included serving each of the organization's chairs and being president of the chapter. In addition, he taught CLU courses at Oklahoma City Junior College for two years. His work in the life underwriters association has included teaching ethics courses and membership chair.
Merton J.Segal
Segal, 79 years old, founded Meadowbrook in 1955 as Meadowbrook Insurance Agency. Under his leadership, Meadowbrook has grown from a start-up local retail agency into a leading specialty risk management insurance company. Though he is going to retire Segal will continue to serve on the board of directors as a non-executive chairman and will also be a consultant to the company. "Retiring at a time of record sales and profitability provides me with a great deal of satisfaction and fills me with a debt of gratitude to all the people who have played a part in the company's success," Segal said. Robert S. Cubbin, Meadowbrook's president and CEO said, "He has demonstrated a lifetime of achievement in the insurance industry. Mert is one of the most respected pioneers in the field of "alternative risk management."
Horoscope - Career for Zodiac Signs
Now for the career interior design the sun signs which are most favourable are

Taurus

Gemini

Leo

Virgo

Sagittarius
Eligibility : Click here for more information
Institutes : Some of the prominent institutions offering courses in Insurance can be had from the following links.. Click here for more information