Wildlife is an integral part of every forest thus wildlife and forestry go hand in hand. Optimum utilization of these forest resources without disturbing the ecological balance requires specially trained professionals for performing these duties. Specially trained personnel are needed to maintain and regenerate the forest cover, forest wealth and resources which involve the services of forestry specialists, forestry management experts and forest officers.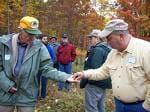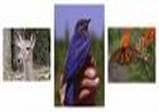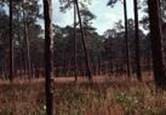 Forestry involves protection of forests and farming of trees to ensure contributing timber supply. Forester takes care of forest resources by protecting them from fire, pests, disease, encroachment and indiscriminate felling of trees. A forestry expert can work in the laboratories, outdoors or even in offices depending on their areas of specialization. The misuse of forests like other natural resources has led to severe natural calamities like landslides, floods and droughts. Indiscriminate killing of wild animals have led to the extinction of many rare species. So there are number of young enthusiasts with zeal for adventure opts for this career to protect the forests of the country.
CAREER
A career in forestry \ wildlife can fetch employment opportunities with
• Wildlife Research Institute
• Zoological Parks
• Wildlife Ranges
• Governmental, non-governmental organizations interested in preservation of forest resources
• Corporate having own plantations for timbering
• Industries that utilize forest resources employ industrial and forest consultants
• Education sector
In forest and wildlife conservation people can be employed as
• Foresters
• Dendrologists
• Entomologist
• Ethologist
• Silviculturist
• Forest range officers
• Zoo curators
FAMOUS PERSONALITIES
ALDO LEOPOLD

Aldo Leopold (January 11, 1887 - April 21, 1948) was an American ecologist, forester and environmentalist. He was influential in the development of modern environmental ethics and in the movement for wilderness preservation. Leopold is considered to be the father of wildlife management in the United States and was a life-long fisherman and hunter. His early attachment to the natural world, coupled with an uncommon skill for both observation and writing, lead him to pursue a degree at the Yale forestry school, the first graduate school of forestry in the United States. Graduating with masters in 1909, he joined the U.S. Forest Service; by 1912 was supervisor of the million-acre Carson National Forest. During his tenure, he began to see the land as a living organism and developed the concept of community. In 1924 he accepted the position of Associate Director of the U.S. Forest Products Laboratory in Madison, Wisconsin, the principal research institution of the Forest Service at that time. This concept became the foundation upon which he became conservation's most influential advocate. He began teaching at the University of Wisconsin in 1928.
He was also an internationally respected scientist, authored the classic text Game Management (1933), which defined the fundamental skills and techniques for managing and restoring wildlife populations. This landmark work created a new science that intertwined forestry, agriculture, biology, zoology, ecology, education and communication. Soon after its publication, the University of Wisconsin created a new department, the Department of Game Management, and appointed Leopold as its first chair, a position he held until his death. He wrote over 350 articles, mostly on scientific and policy matters, and was an advisor on conservation to the United Nations. He died of a heart attack on April 21, 1948 while helping his neighbors fight a grass fire. He has subsequently been named to the National Wildlife Federation's Conservation Hall of Fame.
KAWANISHI
Osaka-born Kawanishi, 39, may not be as famous as the late Fossey, whose life and work with gorillas in the mountain forests of Rwanda was immortalized in the Hollywood movie "Gorillas in the Mist," but Kawanishi is equally passionate about the conservation and protection of wildlife, especially tigers. A renowned tiger expert, Kawanishi braved Malaysia's unforgiving rainforest with its dense, thorny undergrowth, leeches and snakes to study tigers for 34 months between November 1998 and August 2001. Her study site was Taman Negara, a national park in north-central Peninsular Malaysia.
Leading a team of up to 10 Malaysian men, Kawanishi had to climb hills, wade through rivers and endure tropical storms as she followed the trail of tigers to set up and maintain remote, self-activating cameras equipped with infrared sensors to capture the elusive animals. Kawanishi had done fieldwork in India, Russia and Guatemala but Taman Negara proved to be the most challenging place for her. But she thanks the new technique of camera-trapping; Kawanishi could pursue what later became the first scientific study of tiger ecology in Malaysia.
Kawanishi, who credits her father for introducing her to the beauty of nature, would not have left her mark on Malayan tigers if it were not for her other love affair -- with a Malaysian man. While in Malaysia, she offered her expertise to the local wildlife department, which proposed she study tiger ecology using camera traps since she had experience with the technique in studying jaguars and pumas in Guatemala in 1994.Kawanishi's work in Malaysia may have given her wide international recognition in her field, but her life's passion has not been without hardship. Her 1998-2001 landmark tiger project started off as a dissertation for her doctorate from the University of Florida. During those years, Kawanishi said, she was only a part-time mother. When she first entered the Malaysian jungle, her daughter was only 2.But it was through the work done by her and the wildlife department that today more is known about Malayan tigers and what can be done to ensure their survival.
In 2004, a study found tigers inhabiting the southern part of the Malay Peninsula, including part of southern Thailand, to be genetically distinct from Indochinese tigers found elsewhere in Thailand and in Myanmar, China, Cambodia, Laos and Vietnam. Malayan tigers thus became the ninth tiger subspecies. The population of Malayan tigers is thought to have numbered around 3,000 in the early 1950s, but it dwindled to around 250 in the early 1980s. But the subspecies appears to have made a comeback as recent studies suggest there could be around 500 in the wild today. In Taman Negara, after 34 months, Kawanishi collected 4,336 photos, but only 61 featured tigers.Other animals photographed included elephants, sun bears, porcupines, clouded leopards, wild dogs and panthers.
Horoscope - Career for Zodiac Signs
If you have the spirit of adventure and if your sun signs are in favour of forestry \ wildlife studies then go ahead for a successful career.

Aries

Taurus
Sagittarius
Eligibility : Click here for more information
Institutes : Some of the prominent institutions offering courses in Forestry Wildlife can be had from the following links.. Click here for more information