The first aviation force in the world was the Aviation Military of the French Army formed in 1910, which eventually became L'Arm'e de l'Air.
During World War I France, Germany, Italy and the British Empire all possessed significant aviation forces of bombers and fighters. An air force, in some countries where initially called as army air corps, which is the national military or armed service that primarily conducts aerial warfare. Air forces typically consist of a combination of fighters, bombers, helicopters, transport planes and other aircraft. Many air forces are also responsible for operations of military space, intercontinental ballistic missiles (ICBM), and communications equipment. Some air forces may command and control other air-defense assets such as antiaircraft artillery, surface-to-air missiles, or anti-ballistic missile warning networks and defensive systems.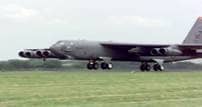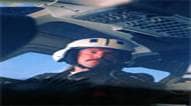 Air forces also operate numerous types of satellites. These satellites provide services such as:
• Secure and unsecure communications
• Position, navigation and timing
• Missile warning
• Weather data
• Intelligence, surveillance and reconnaissance (ISR)
The Department of the Air Force is headed by the civilian Secretary of the Air Force who heads administrative affairs. The Department of the Air Force is a division of the Department of Defense, headed by the Secretary of Defense. The highest ranking military officer in the Department of the Air Force is the Chief of Staff of the Air Force. Some air forces such as the British Royal Air Force (RAF) have a unique rank structure based on naval ranks; whereas the United States Air Force (USAF) have a rank structure on the Enlisted side that is unique, but the Officer corps uses Army-style rank. The Soviet Air Force use Army-style ranks for both Enlisted and Officer Corps.
The USAF AND RAF has an organization structure which is classified into commandos, groups and squadrons. For every aircraft, there are pilots responsible for flying the aircraft, there are maintenance personnel who launch the aircraft and maintain it when on ground, air traffic controllers, communications crew, satellite operators, administrative personnel, and medical personnel; in some air forces, there are officers responsible for strategic nuclear weapons such as intercontinental ballistic missiles (ICBMs). Some Air Forces also include their own Special Forces, which may include aircrews and aircraft tasked with special missions such as surveillance or insertion operations, or ground-based personnel such as the American Air Force Special Tactics or the Malaysian PASKAU units, who provide support to Air Force or Special Forces operations by performing functions such as combat search and rescue, explosive ordnance disposal, and forward air control.
The United States Air Force (USAF) is the aerial warfare branch of the armed forces and one of the seven uniformed services of the United States. The USAF is the largest and most technologically advanced air force in the world. The United States Air Force also has an auxiliary unit called the Civil Air Patrol. CAP is a non-profit organization that performs 95% of all inland searches in the United States. There are units in every state. The air force supplies and helps the Civil Air Patrol.
INDEPENDENT AIR FORCE
An independent air force is one which is a separate branch of a nation's armed forces and is, at least notionally, on equal terms to that nation's army or navy. The British Royal Air Force was recognized as the first independent air force which was founded on 1 April 1918 by merging the British Army's Royal Flying Corps and the Royal Navy's Air Service. Initially the RAF comprised over 20,000 aircraft, which was commanded by a Chief of the Air Staff who held the rank of Major General and was governed by its own government ministry (the Air Ministry).
CAREER
The Air Force, enlisted jobs are known as "AFSCs," or "Air Force Specialty Codes." The Air Force divides their AFSCs (enlisted jobs) into the following overall categories:
• Operations
• Maintenance & Logistics
• Support
• Medical & Dental
• Legal & Chaplain
• Finance & Contracting
• Special Investigations
There are a wide variety of career opportunities for officers. Careers in this field are short listed below
FLIGHT CAREERS
A career in one of the flight specialties is a challenging career which pushes you high in the hierachy.The career area for this category plays the role of a
• Pilot
• Navigator
• Air Battle Manager
TECHNICAL CAREERS
Technical specialists are leaders, capable of dealing with the finer details like design, operation and, in turn, helping the Air Force run at its best. The careers include

• Acquisition Manager
• Aerospace Engineer
• Mechanical Engineer
• Scientist
• Weather Officer
NON-TECHNICAL CAREERS
From administrators to managers, the Air Force is run much like any other business. Those working in non-technical specialties help ensure the Air Force runs as efficiently as possible. Careers in this field includes Coordination of resources, lead mission preparation and much more and the positions include in the field of
• Intelligence
• Manpower
• Personnel
• Security Forces
SPECIALTY CAREERS
This is a diverse field where you may be a specialist in law, religious aid, accounting, and more. Every job works in hand with other positions and that's. That's where Air Force specialty careers shine the brightest. Within specialty careers you could find yourself as a:
• Chaplain
• Judge Advocate (Lawyer)
• Band Officer
SPECIAL DUTY ASSIGNMENTS
Special Duty Assignments are usually jobs that a member performs temporarily, working outside of their normal AFSC. When the special duty tour is completed, members usually return to their primary AFSC (enlisted job). Examples would be recruiter, first sergeant or military training instructor.
PROMINENT WOMEN PERSONALITIES IN AIR FORCE
Colonel Geraldine Pratt May
The first director of WAF(women air force) was Colonel Geraldine Pratt May, who received her first commission in August 1942. She had been among the first women officers assigned to the Army Air Forces, where she served as WAC staff director within Air Transport Command. May's wartime command at "Air WAC" included 6,000 enlisted women and officers. On becoming director of WAF, May was promoted to full colonel, the first woman in the Air Force to attain that rank. May served until 1951 at which time she accepted a non-military government post.
Maj. Shawna R. Kimbrell
Maj. Shawna R. Kimbrell, 555th Fighter Squadron, is the first African-American female fighter pilot in the United States Air Force, who is currently the flight commander of Aircrew Flight Equipment. Major Kimbrell has flown the F-16, T-38, T-37 and T-3 and has logged more than 900 flying hours in the F-16, including 176 combat hours. Her military decorations include the Air Medal with one device, Aerial Achievement Medal, Air Force Commendation Medal with one device, Army Commendation Medal, National Defense Service Medal, Armed Forces Expeditionary Medal, Iraq Campaign Medal, Global War on Terrorism Service Medal and the Korean Defense Service Medal.
Up until only 15 years ago, piloting a multi-million dollar, multi-role F-16 combat aircraft was reserved solely for men. Then, in 1993, the secretary of defense permitted women to enter fighter pilot training. Although women have been entering pilot training since 1976, before 1993, government officials did not believe women had "what it took" for combat. Major Kimbrell knew she "had what it took" and after graduating from the Air Force Academy in 1998 and went on to complete intense pilot training receiving her pilot wings in August, 1999.Eager to make it as a fighter pilot in a field with a limited number of pilot slots Major Kimbrell pushed herself to constantly improve.
Pursuing a career in a male-dominated field was just one of several challenges Major Kimbrell had to overcome. Another challenge Major Kimbrell faced throughout her career and growing up was the struggle of being an African-American woman, who at times was viewed as being different than other people. Throttling through those challenges became worthwhile when Major Kimbrell received her first operational assignment to Misawa Air Base, Japan, where she flew her first combat sortie in 2001 in Operation Northern Watch.
Major Kimbrell says "While being a fighter pilot is exhilarating, I would not say that it defines me, I would say that is has refined me. I continue to learn and improve and it has really taught me to strive for perfection in everything that I do. It has taught me that sometimes you fall short of your goals but there is never a time to give up."
HOROSCOPE - CAREER FOR ZODIAC SIGNS
Do you consider yourself to be a sharp, energetic, well-rounded person with the drive and tenacity to make your way in air force then check if these sun signs are your's,which is in favour for this career

Aries

Leo

Libra

Scorpio
Eligibility : Click here for more information
Institutes : Some of the prominent institutions offering courses in airforce can be had from the following links.. Click here for more information