UTC of greatest eclipse: 4:17:56
Saros: 129 (52 of 80)
A hybrid solar eclipse is a rare type of eclipse. It occurs as the Moon passes between the Earth and the Sun. From some places, it is visible as an annular eclipse. Meanwhile, from other areas, it is visible as a total eclipse. The next hybrid eclipse is predicted to occur on November 14, 2031.
The eclipse will be visible in:
North West Cape peninsula
Barrow Island (in Western Australia)
Papua (Indonesia)
East Timor (Eastern Parts)
Damar Island
Effects of hybrid solar eclipse – April 2023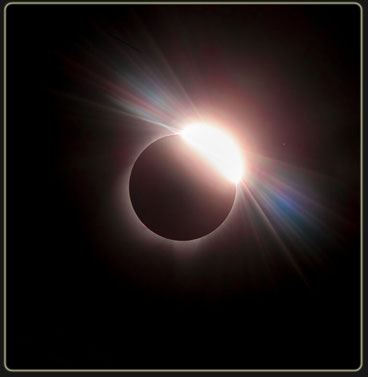 A solar eclipse signifies new beginnings. Not only this, but the solar eclipse exposes all that is hidden and not visible. The eclipse also marks an end to what has already ended. Thus, during this eclipse many of you who did not get closure from heartbreaks will eventually find a total closure.
As this hybrid solar eclipse occurs in Aries, you will get a lot of energy to start new things or carry on your affairs with valor.
Furthermore, the eclipse will bring out your inner child. You would be persistent in your pursuits and won't take no for an answer. You will act like a stubborn kid. Mind your behavior. Don't forget that you are an adult!
Your leadership qualities will be enhanced. You will take new projects at your work or education head-on.
The eclipse will make you adventurous. Nothing would be able to hold you down. Also, you will be embarking on new adventures. You will feel quite competitive.
You will fall in love faster. Your flirtatious side will be highlighted. However, avoid falling in love fast as you might overlook the red flags in your relationship, if any. You will later regret it, or you might similarly fall out of love fast.
However, your anger will be heightened. You will feel angry at the lightest moves. You will tend to hurt others with your words. Avoid flaring up so quickly, or you will regret it later. Although, it will be difficult for you to control your temper at this point. Furthermore, avoid jumping into things quickly. Think before you leap.
Effect on Zodiac signs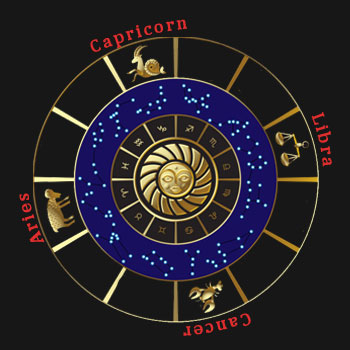 Aries, Cancer, Libra, and Capricorn natives will be most affected by this hybrid solar eclipse.
Aries
Aries, the eclipse will make you feel highly confident. You would be taking numerous projects at once. Not only this, but your personal and material growths will be at their peak. Your creative flair will be up. However, your love life will be in for a tough ride. You might feel the spark losing. Put in some effort everything will flow perfectly again. Also, keep your finances under control.
Cancer
You will feel very emotional due to the solar eclipse occurring in the zodiac sign of Aries. You will be very reactive towards the slightest of ignitions from anyone. Your relationship will also be somewhat green grass and dry grass at the same time. Put in efforts to keep things normal in your relationship. However, on the good side, you will find a lot of financial opportunities.
Libra
Libra, you will be caught between crossfires and the stubbornness of people you are associated with such as your family, friends, partners, or bosses at work. You can't do much except trying to avoid ignition at your part. Stay calm and wait for this eclipse time to pass. Your relationship will also be in murky waters and could fall prey to doubts and uncertainties. However, try to see the good side rather than the negativities. To avail financial opportunities, you will have to keep your temper shallow.
Capricorn
You are more stable at this time and are making compromises. However, your relationship will be on verge of collapsing because due to work pressure, you will be unable to give your partner ample time. Meanwhile, in the financial sector, you will be managing your assets with ease and benefit.
Aquarius
The solar eclipse would bring opportunities for you to reunite with your ex. Take the opportunity if you are still in love. However, give your partner his/her space so that everything flows smoothly. Capricorn, you will get impatient at work. Avoid breaking down or falling in conflict with anyone. Exercise more often to relieve stress.