Taurus
You have an inner fear as to how this Valentines day is going to be as far as your relationships with the opposite sex are concerned. Keeping your emotions under check would be a Herculean task for you during this period. Though personal and professional work shall keep you in tenterhooks, this Valentine period shall see to that you take some time off to be with the Valentine of your life!!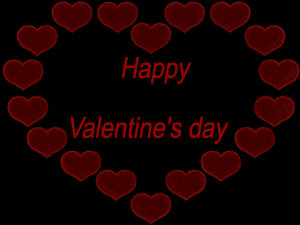 Gemini
During this Valentine time, your other half might go through a tough period, hence make sure that you keep this celebration simple and plain. Do not overindulge because he or she might not be too much interested in the extravaganza. There would be some sort of confusion around this Valentines day. But do not worry things shall lighten up shortly.
Cancer
With much responsibilities at home and work, you could have well forgotten that Valentine's day is coming. Anyhow you can make up with many Valentine day-ready gears available in the market.Do not be moody, better communication shall work out well for your relationships during this Valentine season.
Leo
Love and romance are in the air for Leos out there for this Valentines Day.Your level of attraction would be high and you shall have the option to decide on your partner. Now is the time to act swifty as far as relationships are concerned. After periods of solitude this is the time of company and joy.
Virgo
During this Valentine season you can wear different hats and woo different partners. But take off your previous masks and be what you really are if you are in need of a really good partner. Any material gesture shall turn your Valentine towards you in a positive way.
Libra
You are likely to get many Valentine requests during this season. Make sure you conceal each one from the other. You have so little time to spend with them. Though you cannot satisfy or get satisfied by the numbers, some solace is predicted for this Valentine season.
Scorpio
You seem to be much passionate and sensuous for this Valentine season, though it would not be taken in the right sense by your partner. Your aggressive nature shall not hold any value and let the other half pursue you. You are likely to be indecisive when it comes to selecting your ideal Valentine this season.
Sagittarius
This would be a truly romantic Valentine season, though you cannot expect much in return from your Valentine. There would be a tendency to put much finances into your relationship. But do not worry as it would pay back shortly.
Capricorn
This Valentines day be prepared to make up with your partner had there been any misunderstandings of late. This is an excellent time to forgive and forget. The day would be made special by your Valentine. You are in for a great surprise from your partner.
Aquarius
During this Valentine season you are most likely to get back your long last love. An apt time to mend broken relationships. Expect the unexpected this Valentine season. You have a whole lot of people lined up out there to give you a hand.
Pisces
Your Valentine is likely to open up his/her heart to you this Valentine season. Let the celebration be simple and sweet. Old Valentines spring up from nowhere, but be preapared to read between the lines.
Related Links
---
• The astrology behind Valentines day
• Bitten by the love bug, here are the rules to stay afloat