By virtue of its growing role in saving life and property on a large scale, fire engineering is fast becoming one of the world's noblest professions. Grounded in disciplines such as mechanical, civil, structural, electrical, and chemical engineering and the sciences, they often work in teams to apply cutting edge research tools to address the new challenges. The threats of terrorist attacks, the safe use of new composite materials, the impact of natural disasters are just some of the challenges that today's fire protection engineers are tackling.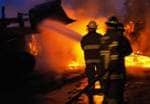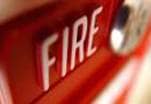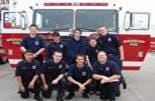 Fire engineers play a pivotal role in ensuring protection and taking the necessary precautions. A fire engineer understands the nature and characteristics of fire and the mechanics of fire spread and the control of fire and the associated products. He should be able to control the origin and spread of the fire within and outside buildings/structure. The increasing number of fire disasters in refineries, petroleum plants, industries and other strategic places is causing tragic loss of precious lives and large scale destruction of property. This confirms the necessity of fire fighting engineers.
Fire protection engineers do fire experimentation and research. The perform risk analyses of major industrial facilities and consult with architects on buildings ranging from high rise structures to hospitals, hotels and sports stadiums. They engineer safe buildings, ships, trains, and other facilities using the latest principles of performance based design. They investigate fires and explosions, and assure safety in diverse areas such as the NASA space program, and the US base in Antarctica.
Society of Fire Protection Engineers
Organized in 1950, the Society of Fire Protection Engineers is the professional society for engineers involved in the field of fire protection engineering. Fire protection engineers use science and technology to keep people and property safe from fire. The purposes of SFPE are to advance the science and practice of fire protection engineering, maintain a high ethical standing among its members and foster fire protection engineering education. SFPE's worldwide members include engineers in private practice, in industry and in local, regional and national government. Chapters are located in Canada, France, Italy, Hong Kong, Japan, Korea, New Zealand, Saudi Arabia, Singapore, Spain, Sweden and the United States.
CAREER
Scope of employment for fire engineers is vast.
• They get employed in large manufacturing organizations like petroleum refineries, petrochemicals and plastic, fertilizers, textiles, LPG and LNG handling and bottling plants, chemicals and other plants where there are risks of fire.
• They can also get employed in the managerial cadre in Fire Service in the government or public sector.
• Educational institutions also employ fire engineers.
• They are also recruited by the fire brigades.
• Fire engineers are also employed by fire departments of local government bodies, insurance companies, architectural and building design, project management, aircraft industry, industrial processing, and any area of safety where the possibility of fire or combustion represents a hazard.
• Fire engineers may also work as surveyors in insurance companies.
FAMOUS PERSONALITIES
CHIEF FOREST REEDER
Chief Forest Reeder was selected as the ISFSI 2007 George D. Post Instructor of the Year recipient for his 25 years of tireless dedication and hard work in the field of fire service training. Forest serves as the drillmaster for www.FirefighterCloseCalls.com a website devoted to information sharing and news relating to firefighter safety and survival. In addition to this weekly drill feature, Forest is the author and a weekly contributor to Fire Engineering Magazines www.fireengineering.com on-line drill feature. These drills are products designed to assist fire departments in training their members using these basic drill/discussion templates. To date, over 500 quick drills have been developed and are in use in fire departments throughout the country.
Forest currently serves as the Chief of Training for the Pleasantview Fire Protection District. He is also the Director of Training for Southwest United Fire Districts, a training consolidation of the Darien-Woodridge, Pleasantview and Tri-State Fire Protection Districts in the Chicago suburbs. These responsibilities include the design, implementation and coordination of all training activities for the combined 150+ members of these fire districts.
Forest also serves as the Vice-President of the Illinois Society of Fire Service Instructors and was the Fire Science Coordinator at Moraine Valley Community College for 10 years. Forest is a field staff instructor for the Fire Service Institute and the Illinois Fire Chief's Foundation. He additionally is the coordinator of the Fire Officer I and II programs for the Illinois Fire Chief's Foundation. Forest is an Illinois Fire Officer III, has an Associates of Applied Science Degree in Fire Science Technology and a Bachelors Degree in Fire Department Administration from Southern Illinois University-Carbondale. He graduated from Lewis University with a Masters Degree in Public Safety Administration in 2004.
CHIEF RAY DOWNEY

The Ray Downey Courage and Valor Award, presented by the Fire Engineering Courage and Valor Foundation, commemorates the life and career achievements of Deputy Chief Ray Downey, chief of rescue operations and 39-year veteran of the Fire Department of New York, who was killed while commanding rescue operations at the World Trade Center attack on September 11, 2001. He was the most highly decorated firefighter in the history of FDNY. In addition to his great courage as a firefighter, Chief Downey was nationally known for his pioneering efforts in the field of technical rescue and was the unofficial leader of the FEMA Urban Search and Rescue Teams he trained for disaster response throughout the United States and the world.
Chief Downey commanded rescue operations at many difficult and complex disasters, including the Oklahoma City Bombing, the 1993 World Trade Center Bombing, and many natural disasters worldwide. Through his teaching, articles, instructional videos, and his book, The Rescue Company, Chief Downey made a profound and lasting impact on thousands of firefighters throughout the United States. He was a beloved member of the Fire Engineering and Fire Department Instructors Conference advisory boards.
Chief Downey reached a level, both professionally and as a person that few achieve. For his lifetime of unparalleled service to firefighters and citizens alike, and in remembrance of the courage and valor exemplified many times throughout his life, it is fitting that the Courage and Valor Award, presented to one extraordinarily courageous American firefighter each year, bears the name of Ray Downey, a truly extraordinary man.
Horoscope - Career for Zodiac Signs
So if you have the artistic flair and creative instinct and if your sun signs are in favour of this field then this is the right discipline for you to take up.

Leo

Virgo

Libra

Scorpio

Capricorn
Eligibility : Click here for more information
Institutes : Some of the prominent institutions offering courses in Fire Engineering can be had from the following links.. Click here for more information
Related Links
---